Allied: Combatting Workplace Toxicity
2022wed26oct(oct 26)2:00 pmthu27(oct 27)3:30 pmAllied: Combatting Workplace Toxicity2:00 pm - 3:30 pm (27)
Event Details
Virtual Workshop
2-Part Series
Session #1:
Wednesday, October 26
2:00 PM – 3:30 PM
Session #2:
Thursday, October 27
2:00 PM – 3:30 PM
Toxic habits and behaviors can be found in many workplaces, these can eat away at morale and create mistrust, dissatisfaction, and disengagement at all levels of the organization. How do we fight back against toxic workplace roles without creating more toxicity and friction in the workplace? This workshop will focus on real-life strategies for addressing toxic behaviors in a way that builds relationships encourages structural and cultural change and addresses the root causes of the behavior.
Learning Objectives
What is a workplace ally, and how can you become one?
What are three practical toxicity disruption strategies? (amplification, identification, and individualization)
What are some of the negative workplace roles we sometimes fall into, and how can we identify, avoid, and disrupt these roles? (the interrupters. the credit hogs, the after-meeting quarterbacks, the anti-change advocate, the work martyr / work horse, the meeting dominator, the dismisser)
---
About Our Co-Facilitators
Emily Karas is an empathetic, creative thinker who believes training and development are critical to career success. She has 15 years of professional facilitation experience in front of a wide range of audiences and has worked in education since 2007. Prior to earning a master's degree in Student Affairs and Administration in Higher Education from Ball State University, Emily spent 10 years as an 8th grade English teacher. As a career coach at Ball State, Emily enjoys being able to connect students with alumni and employers to further career development and find professional opportunities. Over the last two years, Emily has honed her skills as a connector, working to develop professional relationships with the belief that connections can be found anywhere.
---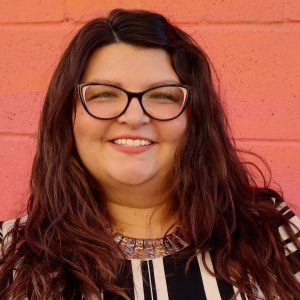 Amy Logan has worked in training, development, and management roles in both higher education and hospitality for over 18 years. Her career and community service choices affirm the commitment she has made to connecting individuals to the resources they need in order to create the life they want to live. Amy's specialty is designing engaging workshops that focus on understanding and using transferable skills. Amy uses that skill set to help community and business leaders develop interactive and engaging presentations in place of the standard PowerPoint. Amy's writing and presentation development skills have also made an impact on her local Muncie community. She served on the Muncie Young Professional Board for four years as their VP for Professional Development and currently writes press releases for the Boys & Girls Clubs of Muncie.
Time

26 (Wednesday) 2:00 pm - 27 (Thursday) 3:30 pm