Becoming an Influencer (No. Not on Instagram)
2022tue01nov1:30 pmtue4:30 pmBecoming an Influencer (No. Not on Instagram)1:30 pm - 4:30 pm
Event Details
In-Person Workshop
Want to have more influence? An influencer:
Leads change
Replaces bad behaviors with powerful new skills
Makes things happen
Helps others work smarter, grow faster, live, look, and feel better
This class is based on the book, Influencer. Participants will learn the six areas of influence that can dramatically increase their level of personal and professional influence. Leadership is about influence. Increasing effectiveness at influencing will make a profound difference in one's leadership success.
Learning Objectives
Identify and reflect on traits of impactful and influential leaders
Learn to clarify measurable results for influence
Explore crucial moments for implementing change
Examine vital behaviors for influence
Ask key questions for identifying personal, social, and structural sources of influence
Understand that behaviors are actions, not results
This program is ideal for:  anyone who wants to have more influence.
---
About Our Facilitator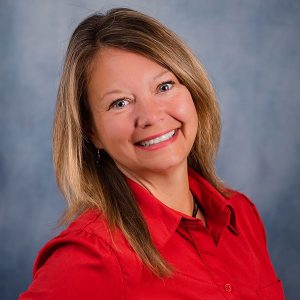 Michelle Vore is currently serving as the Learning & Development Manager for Muncie Power products. In that role since October 2017, she develops content and delivers training for a variety of topics ranging from customer service to managing change. Her credo is that learning never ends and she is always happy to share information and ideas with others to help them grow professionally and personally.
Professional experiences of Michelle's include working in learning and development, mentoring and advising students, teaching as an adjunct faculty member, and designing web sites.
Michelle graduated from Ball State University in 2003 with a Master's in Adult and Community Education and earned a second master's in Business Administration in 2014 from Western Governor's University. Beyond academic degrees, Michelle continues learning. She has attended numerous conferences, training sessions, and workshops, all to broaden her knowledge and networks.
Donating time is also important to Michelle and she serves on three not-for-profit boards: Shafer Leadership Academy, Home Savers of Delaware County, and the National Alliance on Mental Illness of Delaware County, Indiana. She also has given time to other non-profit efforts in the Delaware County and Muncie communities.
Michelle enjoys writing, road and mountain biking, and exercising. She teaches Body Pump and cycling classes at the Downtown Muncie YMCA and likes to stay physically active. Michelle enjoys teaching and training and is dedicated to helping others grow and develop professionally and personally. If just one person gleans something from Michelle's work, she is glad to have had the opportunity to reach them.
Time

(Tuesday) 1:30 pm - 4:30 pm