Breathing Through Stress: Going Beyond Awareness
2022tue11oct8:30 amtue11:30 amBreathing Through Stress: Going Beyond Awareness8:30 am - 11:30 am
Event Details
In-Person Workshop
Go deeper into the journey of breath. Continue to cultivate awareness and go beyond it in this 3-hour workshop. Expand on the science of stress and how breath unlocks the door to a calm, centered, focused, and energized life. Learn how breath isn't all about slow, deep breathing, breath gives the control to ramp up and calm down the nervous system. Learn specific techniques that help tune your nervous system. Through discussing ways to create an everyday breath routine, you will discover practical tools to prepare you for any moment. Relax and come breathe with me.
Learning Objectives
Develop awareness through breath and re-centering skills
Learn how breath is a key to self-awareness and self-regulation
Experience 5 breath practices and learn their benefits
Establish an Everyday Breath Routine
Explore insights of what to do when breathing doesn't feel comfortable
This program is ideal for:  anyone that experiences stress
---
About Our Facilitator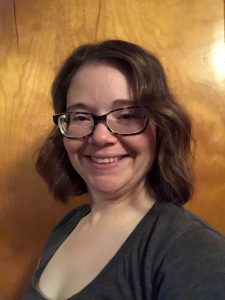 Nichole Linebaugh is passionate about safety and health. She has been working in the occupational safety and health field for just over 10 years and currently holding the Associate Safety Professional (ASP) designation with the Bureau of Certified Safety Professionals and working at FCC (Indiana) in Portland, IN. Nichole is also a yoga practitioner and a 500-hour yoga teacher. She is always continuing to learn and grow in health and wellness and works with private yoga clients and building her business Nurturing Rose Yoga. She helps to guide individuals find the right tools to work through everyday stress and anxiety. With working in the safety and health field, Nichole continues to apply yoga techniques and principles to work through everyday stress and stress at work.
Nichole is currently living in Union City, IN with her family and loves to spend time with them and be out in nature.
Time

(Tuesday) 8:30 am - 11:30 am