Developing Negotiation Skills
2021wed23jun(jun 23)2:00 pmthu24(jun 24)3:30 pmDeveloping Negotiation Skills2:00 pm - 3:30 pm (24)
Event Details
Virtual Workshop 2-Part Series
Session #1:
Wednesday June 23
2:00 PM – 3:30 PM
Session #2:
Thursday June 24
2:00 PM – 3:30 PM
My negotiation training begins with an individualized assessment of conflict preferences. A variety of hands-on exercises help participants develop a personal negotiation style.
Learning Objectives
How personal preferences for conflict management align with a preferred negotiation style
Ways to analyze a negotiation situation and determine goals and desired outcomes
Multiple strategies to plan for negotiations
Tactics to manage each stage of the negotiation process
This program is ideal for: This session is appropriate for leaders at all experience levels.
---
About Our Facilitator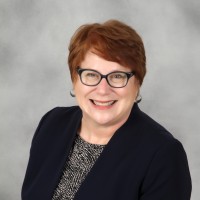 Dr. Carolyn Goerner is passionate about creating confident leaders. Now in her 21st year as a professor at Indiana University-Bloomington's Kelley School of Business, she's coached and mentored graduate and undergraduate students in a variety of management and negotiation courses. She has multiple classes published on LinkedIn Learning and her book "The Confident Millennial: 52 Tips for Leadership Success" was published in September 2020. Carolyn's company, Practical Paradigms, provides in-person and virtual training programs as well as personal and small group coaching. She received her PhD in Management and Human Resources at The Ohio State University. Carolyn lives in Greenwood, Indiana with her husband Peter and their dogs Charlotte and Etta.
Time

23 (Wednesday) 2:00 pm - 24 (Thursday) 3:30 pm