2022tue11jan1:30 pmtue4:30 pmFrom Languishing to Flourishing: A Leadership Journey To Navigate These Extraordinary Times
Event Details
In-Person Workshop

(note: This Event has been changed to Virtual)
In these unprecedented times, most of the moves in our leadership playbooks have been tossed out the window. So, what now? What next? There has been a growing awareness around the condition of "languishing," and in this session participants will explore how languishing shows up in themselves, their team, and their workplace. Then, participants will gain strategies for how to move themselves, their teams, and their workplaces through languishing and toward the more optimal state of "flourishing." This kind of leadership requires most of us to shake up old routines and mindsets and create a new way forward.
Learning Objectives
What are "languishing" and "flourishing" and how do they show up in ourselves, our teams, and our workplaces?
What are strategies to get ourselves and our teams OUT of languishing?
What does flourishing look like for our individual teams, and how do we help them achieve that?
How languishing and flourishing are connected to Emotional Intelligence, and why that matters
This program is ideal for: any leader/person in a supervisory position, regardless of experience or industry
---
About Our Facilitator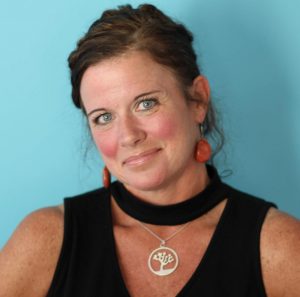 Erika Petrelli has been in people-development for more than 25 years, currently as The Leadership Program's Senior Vice President of Leadership Development (& self-declared Minister of Mischief). She worked at the helm of Leadership's central programming for more than a decade, overseeing its largest expansion, and now trains key leadership skills to professionals across the country—as a keynote speaker and featured presenter at conferences, a trainer and coach within organizations, and a leadership-whisperer to individuals. She also blogs regularly and wrote an interactive journal, On Wings & Whimsy: Finding the Extraordinary Within the Ordinary, available on Amazon. Whether from a conference stage, behind a pen, or in one-on-one conversation, the legacy Erika strives to create daily is to be the runway upon which others take flight.
Time

(Tuesday) 1:30 pm - 4:30 pm(GMT-05:00) View in my time