Holding Yourself and Others Accountable
2022wed22jun(jun 22)2:00 pmthu23(jun 23)3:30 pmHolding Yourself and Others Accountable2:00 pm - 3:30 pm (23)
Event Details
Virtual Workshop 2-Part Series
Session #1:
Wednesday, June 22
2:00 PM – 3:30 PM
Session #2:
Thursday, June 23
2:00 PM – 3:30 PM
Ever get tired of those around you denying their role in an incident, pointing fingers at others as to why something happened, or feeling people are just waiting to see if someone else will take care of the mess? Learn practical ways to stop these behaviors while holding yourself and others accountable.
Research proves that employers and employees both place a high value on trust. How do you keep yourself, and others, on track? Do you willingly accept responsibility for your actions and decisions? Learn how to articulate expectations and take ownership of how you fulfill them. A team that is accountable, is a team that is high performing.
Learning Objectives
Understand how to improve performance through accountability
Learn to recognize the victim cycle and "Above The Line" behaviors
Apply several tools to help you and others remain accountable
This program is ideal for: first-time supervisors or mid-level managers who need a refresher
---
About Our Facilitator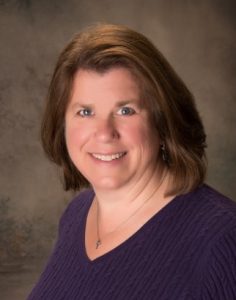 Susan Rozzi (pronounced Row Z) is the president and owner of Rozzi & Associates, a leadership and organizational development firm. She has a passion for unleashing the potential for greatness in good leaders and believes each person has a unique way of leading. Susan is a leadership coach focusing on leadership development, emotional intelligence insight and career management. Each of her programs starts with the premise that great leadership skills are a product of time, practice and focused development. What makes Susan different is her observant approach and ability to speak grace with her candor.
Rozzi graduated from DePauw University and earned an MBA from Indiana University. She is certified in EQi-2.0 and EQ 360 (emotional intelligence assessment) and DiSC, a Certified Real Colors (temperament assessment) facilitator, and a Certified John C. Maxwell coach, trainer and speaker. She is a 2009 graduate of Leadership Hendricks County as well as a Board member of the Level Two co-working space and Outreach Inc.
Time

22 (Wednesday) 2:00 pm - 23 (Thursday) 3:30 pm