Igniting Your Social Emotional Leadership
2021thu04mar8:00 amthu9:30 amIgniting Your Social Emotional Leadership8:00 am - 9:30 am
Event Details
Virtual coffee talk
In these unique and extraordinary times, true leadership is more important than ever. In this reflective and interactive workshop, participants will examine Emotional Intelligence and Social Emotional skill-building through the lens of their own leadership and leadership style. They will learn tools for maximizing the power of this side of their own leadership, as well as bringing out the best of it in their staff. Beyond the "soft" skills and fluffy exterior, this is as hard as it gets. Join us to uncover new paths and possibilities, for yourself and your program.
Learning Objectives
Participants will understand what Emotional Intelligence and SEL skills are, and how those skills relate to them, as well as their team.
Participants will discover their own Social and Emotional strengths and opportunity spots, and will create an action plan for strengthening the Social and Emotional landscape of their teams
Participants will make a direct connection between leadership and SEL, and will learn how to approach their leadership from a different angle.
Participants will have one heck of a fun and engaging experience, getting the opportunity to step away from the monotony of their day-to-day and tap into some joy, laughter, and self-care– whether for 90 minutes or all day.
---
About Our Facilitator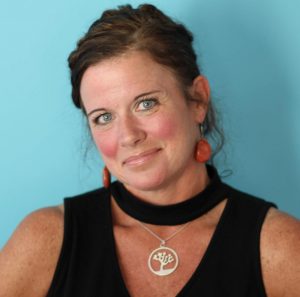 Erika Petrelli has been in the field of leadership and people-development for more than 25 years, and is currently The Leadership Program's Senior Vice President of Leadership Development (and self-declared Minister of Mischief). She spends her days nurturing the individual leadership spirit in both students and adults across the country, through training, coaching, and writing.
She is a regularly featured keynote speaker at youth serving conferences—speaking into the power of igniting the leadership in our youth—and has worked to inspire and inform leadership programming across the country. She speaks her leadership in writing, too, and in addition to regular blogs she wrote an interactive journal, On Wings & Whimsy: Finding the Extraordinary Within The Ordinary, now available for sale on Amazon. The Leadership Program is centrally housed in New York City, while Erika lives in Indiana. The legacy she strives daily to create is to be the runway upon which others take flight.
Time

(Thursday) 8:00 am - 9:30 am