27jul(jul 27)2:00 pm28(jul 28)3:30 pmIntrospective: Discovering the Power of Introverts
Event Details
Virtual Workshop 2-Part Series
Session #1:
Wednesday, July 27
2:00 PM – 3:30 PM
Session #2:
Thursday, July 28
2:00 PM – 3:30 PM
Introverts have amazing strengths, but they can often be overshadowed in a fast-paced society focused on energy and charisma. This session is for everyone- introverts, extroverts, and those wanting to learn more specifically about the world of introverts- close to half of the U.S. population. Whether you are more of a listener, a talker, or somewhere in between, learning about personality preferences can help us become more meaningful communicators.
Learning Objectives
Understand the world of introverts and be inspired through clarity, confirmation, and confidence
Learn how to own your introversion- discover the strengths and attributes of introverts
Discover how to most effectively connect and communicate as an introvert or with an introvert
This program is ideal for: This session is appropriate for leaders at all experience levels.
---
About Our Facilitator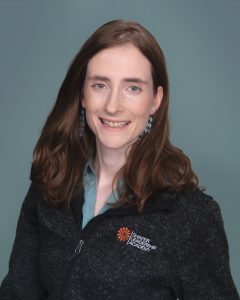 Eilis (A-lish) Wasserman is a virtual facilitator and coach focused on cultivating confidence and inspiring self-discovery. Eilis recently worked at the Ball State University Career Center, The University of Michigan, and The Muse as a Career Coach. You may have seen Eilis acting as a digital producer for one of Shafer's recent virtual program offerings. She currently serves as Shafer Leadership Academy's Virtual Program Manager where she coordinates virtual programming guiding facilitators to present their best selves.
Time

27 (Wednesday) 2:00 pm - 28 (Thursday) 3:30 pm(GMT-04:00) View in my time