Learned Optimism
2022wed24aug(aug 24)2:00 pmthu25(aug 25)3:30 pmLearned Optimism2:00 pm - 3:30 pm (25)
Event Details
Virtual Workshop 2-Part Series
Session #1:
Wednesday, August 24
2:00 PM – 3:30 PM
Session #2:
Thursday, August 25
2:00 PM – 3:30 PM
Optimism is a skill. Let's be clear about that first. And as a skill, it's anchored in seeing clearly and fully acknowledging what is true in this present moment. Where most leaders stop in their decision-making process is thinking too concretely, choosing what's obvious and comfortable over what's hidden and worthwhile.
In this workshop, we will explore grounded, action-oriented definition of optimism. You will have a chance to understand the mental, behavioral, and cultural barriers to optimism most people experience, then uncover practical, reasonable strategies for finding possibilities, especially when things feel most uncertain.
As a leader, you have a responsibility to help people see what's possible, to inspire and equip them to overcome challenges. Without optimism, your task is infinitely hard and I'm convinced anyone can develop a strong, grounded, and action-oriented practice of optimism.
Learning Objectives
Clearly define optimism as action-oriented and a teachable skill
Identify your barriers for finding possibilities when things get hard
A safe space to practice learning optimism
Practical ways to build optimism into your decision-making going forward
This program is ideal for: Anyone, but especially leaders and managers
---
About Our Facilitator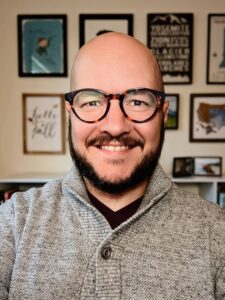 Adam Bouse is a Performance Coach at 15Five. With more than a dozen years of frontline management and leadership experience prior to entering the field of coaching, he is focused on helping individuals grow, teams thrive, and organizations maximize performance. He holds an M.A. in Organizational Leadership, is a certified emotional intelligence (EQ) coach, and has experience working with all organizational levels, from the frontlines through the C-suite. Adam's coaching specialities include EQ, resonant leadership, difficult conversations, change management, manager development, goal setting, and empathy.
Time

24 (Wednesday) 2:00 pm - 25 (Thursday) 3:30 pm