Legacy Leadership
2021wed27oct(oct 27)2:00 pmthu28(oct 28)3:30 pmLegacy Leadership2:00 pm - 3:30 pm (28)
Event Details
Virtual Workshop 2-Part Series
Session #1:
Wednesday October 27
2:00 PM – 3:30 PM
Session #2:
Thursday October 28
2:00 PM – 3:30 PM
In today's competitive market it is imperative for an organization to have strong leadership for today, but even more important to have a culture that will transform the next generation of leaders. Strong leaders are able to project a vision their teams understand and strive to follow. What is the definition of Legacy Leadership ad how do you know when it exists?
Learning Objectives
Understand the difference between Management and Leadership
Understand the difference between Operational, Tactical and Strategic Leadership
Learn a basic understanding of DiSC and the definition of each style
Identify their Legacy Leadership
This program is ideal for: frontline supervisors through senior management
---
About Our Facilitator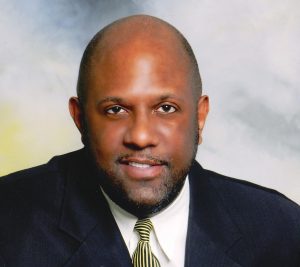 Darryl Warren meets professionals where they are now to reveal and strengthen leadership characteristics to deliver significant results. Based on 30+ years of global leadership in large complex and agile midsized organizations, he has experienced and solved many leadership challenges.
People learn best through relevant stories. His broad leadership experience in customer facing and human resource functions provide real-world scenarios to cement learnings.
Currently he is President of his business solutions firm D. Gene Alliance where they grow mid-level managers to senior leaders including C- suite. Clients include leaders in software, medical, textiles, manufacturing, and IT.
Darryl is Executive Career Mentor, Adjunct Professor and Strategic Advisor to the Old National Bank Center at Butler University, Facilitator at Purdue's MEP, and Executive Coach with Coaching Right Now and BTS.
Seeing professionals for who they are builds strong trust, allowing people to reveal hidden abilities to deliver team results! Only when we are fully seen, heard, and trusted can we grow to our highest ability. Leadership starts with self. "Yesterday I was clever, so I wanted to change the world. Today I am wise, so I am changing myself!" – Rumi.
Time

27 (Wednesday) 2:00 pm - 28 (Thursday) 3:30 pm