2022tue20dec(dec 20)2:00 pmwed21(dec 21)3:30 pmLet Happiness Be Your Advantage
Event Details
Virtual Workshop
2-Part Series
Session #1:
Tuesday, December 20
2:00 PM – 3:30 PM
Session #2:
Wednesday, December 21
2:00 PM – 3:30 PM
Have you lived by the subtle message of "if you work hard, you will become successful. Once you become successful, then you will be happy." Unfortunately for many of us, this message hasn't been realized. The goal post for success keeps getting pushed out and therefore, happiness seems to be elusive. Thanks to science, we now know happiness comes before success! Shawn Anchor, author of The Happiness Advantage attests, "Happiness and optimism actually fuel performance and achievement."
Learning Objectives
Discover the happiness advantage through understanding positive psychology at work
Learn seven specific, actionable, and proven patterns that predict success and achievement
Identify ways to spread the happiness advantage at work, at home and beyond.
This program is ideal for: anyone
---
About Our Facilitator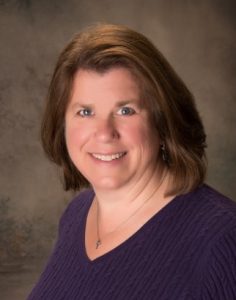 Susan Rozzi (pronounced Row Z) is the president and owner of Rozzi & Associates, a leadership and organizational development firm. She has a passion for unleashing the potential for greatness in good leaders and believes each person has a unique way of leading. Susan is a leadership coach focusing on leadership development, emotional intelligence insight and career management. Each of her programs starts with the premise that great leadership skills are a product of time, practice and focused development. What makes Susan different is her observant approach and ability to speak grace with her candor.
Rozzi graduated from DePauw University and earned an MBA from Indiana University. She is certified in EQi-2.0 and EQ 360 (emotional intelligence assessment) and DiSC, a Certified Real Colors (temperament assessment) facilitator, and a Certified John C. Maxwell coach, trainer and speaker. She is a 2009 graduate of Leadership Hendricks County as well as a Board member of the Level Two co-working space and Outreach Inc.
Time

20 (Tuesday) 2:00 pm - 21 (Wednesday) 3:30 pm(GMT-05:00) View in my time