Mastering 1:1 and Group Meetings
2022tue09aug1:30 pmtue4:30 pmMastering 1:1 and Group Meetings1:30 pm - 4:30 pm
Event Details
In-Person Workshop
Meetings are an inescapable part of conducting business and impacting communities. Yet, despite their essential function, many meetings are poorly run and lead to no actionable result.  This in-person workshop will provide practical tools for mastering 1:1  and group meetings.
Learning Objectives
Review strategies for setting exceptions and instilling accountability
Explore the different types of meetings
Understand how to build an actionable agenda
Learn what to do before the meeting begins
Examine the different types of difficult people and how to handle them
Discuss how to appropriately conclude a meeting
Understand the steps to take after a meeting
Understand the purpose of the "one on one"
Discuss the timing of a one on one
Learn how to prepare for a one on one
Understand how learning styles influence the one on one
Explore how one on ones build trust
This program is ideal for: anyone who works in an office environment and is responsible to manage the work they do on any given day.
---
About Our Facilitators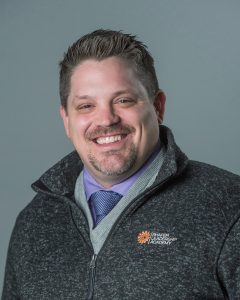 Mitch Isaacs was named Shafer Leadership Academy's Executive Director in May 2015. In this role, he works closely with the organization's board of directors to fulfill the mission of the organization. He is responsible for creating vision, connecting with stakeholders, administering program offerings and leading the organization in meaningful ways.
Mitch has over a decade of college leadership experience spanning multiple campuses. He graduated from Ball State University in 2002 with a double major in History and Political Science and a minor in Counseling Psychology. Mitch completed his Master's degree in Student Affairs and Higher Education at Indiana State University. Mitch returned to Ball State in 2005 and spent the next 10 years as a working professional in Higher Education, including five years as the Director of the Excellence in Leadership program, and Coordinator of the Leadership Studies Minor. (complete bio)
---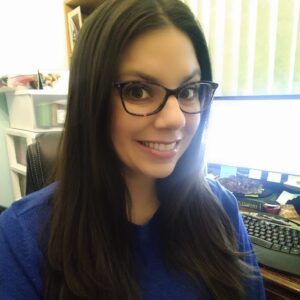 Carisa Aguilar is the Lead Indiana Trainer for Northwest Bank, maintaining training labs in Muncie and Bloomfield. In that role, Aguilar trains virtually and in-person new and existing employees on company history, onboarding, systems, sales and soft skills. Before that she spent six years working in the school district, first as a parent volunteer coordinator where she acted as the liaison between parents and the school, maintained a database of approved volunteers, communicated teacher needs to parents as well as coordinated events that fostered home, school and community involvement.
Time

(Tuesday) 1:30 pm - 4:30 pm