09aug1:30 pm4:30 pmMastering 1:1 and Group Meetings
Event Details
In-Person Workshop
Meetings are an inescapable part of conducting business and impacting communities. Yet, despite their essential function, many meetings are poorly run and lead to no actionable result.  This in-person workshop will provide practical tools for mastering 1:1  and group meetings.
Learning Objectives
Review strategies for setting exceptions and instilling accountability
Explore the different types of meetings
Understand how to build an actionable agenda
Learn what to do before the meeting begins
Examine the different types of difficult people and how to handle them
Discuss how to appropriately conclude a meeting
Understand the steps to take after a meeting
Understand the purpose of the "one on one"
Discuss the timing of a one on one
Learn how to prepare for a one on one
Understand how learning styles influence the one on one
Explore how one on ones build trust
This program is ideal for: anyone who hosts or participates in 1:1 and group meetings
---
About Our FacilitatorS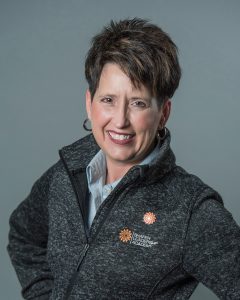 Tisha Gierhart was hired as Shafer Leadership Academy's first Program Director in January 2014. She is primarily responsible for all activities related to the development, delivery, and assessment of leadership programs presented by Shafer Leadership Academy. In this role, she focuses on building collaborative relationships with Shafer Leadership Academy's participants and partners.
Tisha holds a degree in Business Administration from Indiana Wesleyan University. She has worked in the healthcare field for fourteen years, where she developed her skills in leadership, project management and facilitation. Tisha served as an internal coach for IU Health Ball Memorial Hospital, where she worked to enhance the patient experience by cultivating a culture of service.
Tisha is an alumnus of Shafer Leadership Academy's Emergence program and has completed Advanced Facilitator Training. Tisha is a Certified John Maxwell Speaker, Coach and Trainer. She is certified in The Leadership Challenge and has over 40 hours of certified coach training. Tisha is an active member in her community where she serves as a board member for the Jay County Cancer Society and is the Co-Chair of the Jay County Cancer Walk. She enjoys volunteering and is a member of the Portland Evening Optimist and Hickory Grove Church of the Brethren. Her work reflects her passion for making a difference, building relationships, and motivating others. She believes in leading by example and developing purposeful connections.
---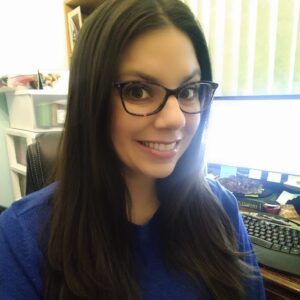 Carisa Aguilar is the Lead Indiana Trainer for Northwest Bank, maintaining training labs in Muncie and Bloomfield. In that role, Aguilar trains virtually and in-person new and existing employees on company history, onboarding, systems, sales and soft skills. Before that she spent six years working in the school district, first as a parent volunteer coordinator where she acted as the liaison between parents and the school, maintained a database of approved volunteers, communicated teacher needs to parents as well as coordinated events that fostered home, school and community involvement.
Time

(Tuesday) 1:30 pm - 4:30 pm(GMT-04:00) View in my time