Overcoming Imposter Syndrome
2021wed28apr(apr 28)2:00 pmthu29(apr 29)3:30 pmOvercoming Imposter Syndrome2:00 pm - 3:30 pm (29)
Event Details
Virtual Workshop 2-Part Series
Session #1:
Wednesday Apr 28
2:00 PM – 3:30 PM
Session #2:
Thursday Apr 29
2:00 PM – 3:30 PM
Ever felt like a professional fraud? Afraid others will see that you're "faking it" and aren't as smart or talented as you've led them to believe?
If so, you're one of the 70% of professionals who has experienced Impostor Syndrome.
Learning Objectives
How and why Impostor feelings develop
The impact of Impostor thoughts
New patterns of thought and behavior to help overcome Impostor feelings
Strategies to mentor and coach others with Impostor Syndrome
This program is ideal for: leaders at all experience levels
---
About Our Facilitator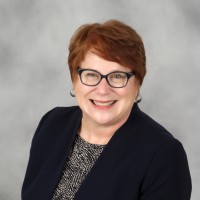 Dr. Carolyn Goerner is passionate about creating confident leaders. Now in her 21st year as a professor at Indiana University-Bloomington's Kelley School of Business, she's coached and mentored graduate and undergraduate students in a variety of management and negotiation courses. She has multiple classes published on LinkedIn Learning and her book "The Confident Millennial: 52 Tips for Leadership Success" was published in September 2020. Carolyn's company, Practical Paradigms, provides in-person and virtual training programs as well as personal and small group coaching. She received her PhD in Management and Human Resources at The Ohio State University. Carolyn lives in Greenwood, Indiana with her husband Peter and their dogs Charlotte and Etta.
Time

28 (Wednesday) 2:00 pm - 29 (Thursday) 3:30 pm