2022wed23mar(mar 23)2:00 pmthu24(mar 24)3:30 pmTake chances, make mistakes, get messy! Creativity in the Workplace the Ms. Frizzle Way
Event Details
Virtual Workshop 2-Part Series
Session #1:
Wednesday, March 23
2:00 PM – 3:30 PM
Session #2:
Thursday, March 24
2:00 PM – 3:30 PM
Whether you are a leader, manager, or frontline employee, you can benefit from increased creativity. This is increasingly important as jobs become automated and organizations are called upon to adapt and pivot in a rapidly changing environment. Understanding what creativity is and how to foster it will help you whether you are leading a company, seeking to enhance your career, or want to expand your personal life. Join me, as we follow the lead of The Magic Schoolbus' Ms. Frizzle and explore the power of taking chances, making mistakes, and getting messy!
Learning Objectives
What is creativity?
What are the benefits of creativity?
How can leaders support creativity?
How can individuals nurture their own creativity?
This program is ideal for: executives, managers, employees, and anyone who wants to increase their creativity.
---
About Our Facilitator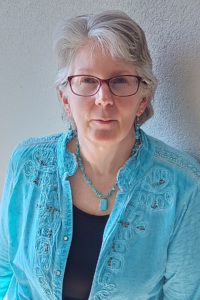 Morgan O'Donnell grew up exploring the Appalachian mountains before joining the Army where she was trained as a Russian linguist for military intelligence. Besides serving in the military, she has worked in a variety of interesting jobs, including taxi driver, office manager for psychologists, teaching fellow, public services librarian, and graduate advisor to name a few. In her last traditional job she worked with university leaders to coordinate and oversee graduate recruitment. Morgan has spent many years advising and assisting people from new Toastmasters members to students to nonprofit leaders. Creatively, her first passion was writing where she published poetry and essays in different journals as well as launching her own online poetry and art journal and a small chapbook press. More recently, Morgan has focused her creative energies on metal embossing, sculpture, and mixed media experiments.
Time

23 (Wednesday) 2:00 pm - 24 (Thursday) 3:30 pm(GMT-04:00) View in my time