5 Steps to Creating Your Diversity and Inclusion Action Plan
2022thu21jul11:30 amthu1:00 pm5 Steps to Creating Your Diversity and Inclusion Action Plan11:30 am - 1:00 pm
Event Details
IN-Person Lunch & Learn
What's the distinction between diversity and inclusion? It's important to listen carefully to conversations about diversity and inclusion. Although they mean different things in practice, the terms "diversity" and "inclusion" are often used interchangeably. Many organizations have yet to adopt practices that truly promote inclusion.
Ideally, the diversity and inclusion commitment that an organization espouses aligns with what employees actually experience. When employees experience high levels of organizational, work-group, and supervisor inclusion, they report the most favorable outcomes in terms of individual engagement, job performance, and intention to stay with the organization. Group processes and organizational performance outcomes are also best when all three forms of inclusion align.
Learning Objectives
Examine the differences between diversity and inclusion
Identify group processes and performance outcomes impacted when D& I efforts align
This program is ideal for: Organizational leaders and managers
---
About Our Facilitator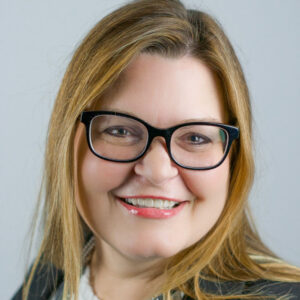 Dr. Tracey Danner-Odenwelder, CFRE With over 25 years' experience in organizational development and corporate social responsibility, Tracey is passionate about serving others and impacting our global community. Tracey collaborates with key stakeholders to address organizational and community needs, focusing on long-term sustainability, evolving relevance and expanding community impact. She is results-oriented and takes pride in developing cohesive and cause driven staff, board and volunteer teams.
Tracey earned her doctorate in Human and Organizational Learning from George Washington University; her dissertation researched the impact corporate social responsibility has on the organization's culture, particularly studying the role of senior leadership and cross-sector partnerships. Her MPhil and MS degrees are in Organizational Dynamics, with dual certification in Organizational Leadership and Global Studies, from the University of Pennsylvania. Her BS in Human Services is from Springfield College. Tracey has studied abroad in eight countries; she researched social service systems and how community needs were met in each country.
Tracey was the recipient of the 2020 Robert Shoemaker- Thomas Branum Service to Humanity Award and the 2018 Presidential Excite, Engage, Evolve Award.
Professional Certifications
• Certified Fundraising Executive (CFRE)
• Certified in Denison Culture and Leadership Assessments
• Certificate in Diversity, Equity and Inclusion, Cornell University
Time

(Thursday) 11:30 am - 1:00 pm