Foundation of Organization
2022thu05may8:00 amthu9:30 amFoundation of Organization8:00 am - 9:30 am
Event Details
Virtual coffee talk
Does workplace organization seem as elusive and unachievable as tracking Sasquatch? Some say it exists but you're not convinced. With over two decades of experience working with government entities, small and large businesses, and the non-profit community, Janet will share the foundational principles she uses to help her clients get – and stay – organized, resulting in increased productivity and improved efficiency! The format of this session will be conversation/dialog so come prepared to share your frustrations and successes with workplace organization.
Learning Objectives
How to create boundaries in the workplace, leading to increased organization
The importance of decision making
The role that habits and behavior play in our workplace organization
An understanding that organization is not an event but a habit
This program is ideal for: anyone professional who would like to increase personal efficiency.
---
About Our Facilitator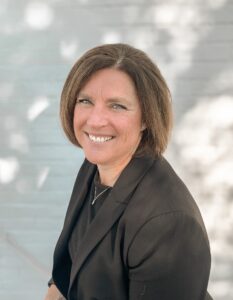 Janet Jackson is passionate about three things: her faith, her family, and helping others find time to pursue their passions, professionally and personally. She started Organization Solutions, LLC, in 2001, because she loves people and hates inefficiency.
Prior to starting Organization Solutions, Janet spent six years with Honda of America Manufacturing where she served as the Purchasing Lead on a corporate-wide software implementation, ensuring business and system processes were efficient and effective. She left Honda in 2000 to start Organization Solutions and to have more time for her biggest priority, being a mom.
Janet attended Taylor University in Upland, Indiana, where she double majored in Business Administration and Psychology. She graduated with honors in 1993. While at Taylor, she continued to grow her desire and ability to serve as a leader, which was cultivated initially by her ten-year involvement with Indiana 4-H.
With Indiana roots, Janet and family are currently planted in Ohio. She speaks regionally and nationally to bring increased organization, productivity, and efficiency to businesses and individuals.
Time

(Thursday) 8:00 am - 9:30 am