Breathing Through Stress
2022thu17mar11:30 amthu1:00 pmBreathing Through Stress11:30 am - 1:00 pm
Event Details
IN-Person Lunch & Learn
Everyone experiences some degree of stress and in this ever changing and uncertain time, it is ever more important to have tools in our toolbox to aid us in processing the stressors affecting each of us today. Your breath plays an important role in helping to regulate how we respond to the stressor. We are all told to "just breathe" however, many of us really do not know how to breathe any different. This workshop will help you start to identify/notice when you start to become stressed and when breathing techniques would be beneficial.
Relax and come breathe with me.
Learning Objectives
Why and how breath plays an important role in working through stress.
How to begin to become aware of the changes in our body and mind when stress.
Practical breath techniques for any moment of rising stress.
This program is ideal for:anyone that experiences stress.
---
About Our Facilitator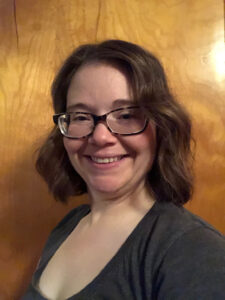 Nichole Linebaugh is passionate about safety and health. She has been working in the occupational safety and health field for just over 10 years and currently holding the Associate Safety Professional (ASP) designation with the Bureau of Certified Safety Professionals and working at FCC (Indiana) in Portland, IN. Nichole is also a yoga practitioner and a 500-hour yoga teacher. She is always continuing to learn and grow in health and wellness and works with private yoga clients and building her business Nurturing Rose Yoga. She helps to guide individuals find the right tools to work through everyday stress and anxiety. With working in the safety and health field, Nichole continues to apply yoga techniques and principles to work through everyday stress and stress at work.
Nichole is currently living in Union City, IN with her family and loves to spend time with them and be out in nature.
Time

(Thursday) 11:30 am - 1:00 pm