Finding Balance in an Unbalanced World
2021thu05aug8:00 amthu9:30 amFinding Balance in an Unbalanced World8:00 am - 9:30 am
Event Details
Virtual coffee talk
Crushing debt, career stress, marriages on life support, job loss, toxic friendships. It's no wonder that so many people are suffering from a life that is full of stress and severely out of balance. We all want certainty, predictability, and safety. But how to get there? In this session we will explore ways to calm the chaos and create a solid, supportive lifestyle that you love by implementing the concepts of Oola* in order to live a life that is balanced and growing. By evaluating 7 key areas of life—fitness, finance, family, faith, field (your career), friends, and fun—you'll discover 3 simple steps to balance and grow in an unbalanced world, uncover blockers that might be holding you back, and be inspired to take steps that will ultimately lead you to live your dream life. You were designed for greatness and a purpose. Don't settle for ordinary when extraordinary is within you!
*What is Oola? Simply put, Oola is a life that is balanced and growing in the key areas of health, finances, career, relationships, and well-being. This session will show you how to make the ultimate plan for achieving balance in an unbalanced world.
Learning Objectives
Participants will discover 7 major areas of life that may be out of balance and likely causing additional stress in their lives.
Participants will learn a proven step-by-step formula for setting goals and deciding what to work on first.
Participants will be guided through developing a comprehensive "wants" list—and a plan for achieving those wants in their finances, health, career, relationships, leisure pursuits, and more
This program is ideal for: 
This session is ideal for those who feel like life has become more stressful over the past months. They feel lost, stuck, or unfulfilled because their life is currently out of balance, but they are unsure how to fix it.
---
About Our Facilitator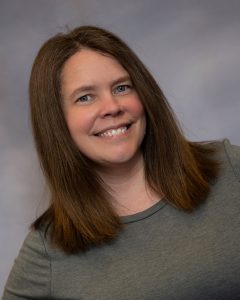 Linda Rose – Aside from being born in a small town in Michigan, Linda has resided in Muncie for her entire life. She graduated from Ball State University with a degree in elementary education and has continued to live, work, and raise a family in Muncie. She is currently the Academic Director at Motivate Our Minds where she enjoys partnering with students and families to support education in the after-school space. After having the opportunity to attend Emergence in the spring of 2019, Linda continued to hone her leadership skills in both her personal and professional life. Later that same year, Linda became a certified life coach. Through workshops, speaking engagements, and coaching sessions, Linda helps people from all walks of life to live the life they were meant to live. The principles that Linda teaches are practical and simple but do require hard work. She believes that each person was designed by God for greatness and a purpose, and she encourages them not to settle for ordinary when extraordinary is within them.
Time

(Thursday) 8:00 am - 9:30 am