How and Why to Use Humor at Work
2021thu18nov11:30 amthu1:00 pmHow and Why to Use Humor at Work11:30 am - 1:00 pm
Event Details
Virtual Lunch & Learn
Did you know that laughing 100 times burns as many calories as riding a stationary bike for 10 minutes? In addition to providing a great workout, humor can make your workplace more fun and productive…if it's done right. This session explores the benefits of using humor at work and provides actionable guidelines to help you be appropriately funny in your workplace.
Learning Objectives
Physical and mental benefits of workplace humor
Using humor to include others
Choosing humor strategies for your workplace
This program is ideal for: leaders at all experience levels.
---
About Our Facilitator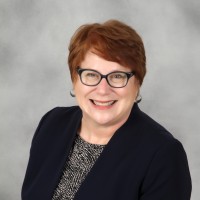 Dr. Carolyn Goerner is passionate about creating confident leaders. Now in her 21st year as a professor at Indiana University-Bloomington's Kelley School of Business, she's coached and mentored graduate and undergraduate students in a variety of management and negotiation courses. She has multiple classes published on LinkedIn Learning and her book "The Confident Millennial: 52 Tips for Leadership Success" was published in September 2020. Carolyn's company, Practical Paradigms, provides in-person and virtual training programs as well as personal and small group coaching. She received her PhD in Management and Human Resources at The Ohio State University. Carolyn lives in Greenwood, Indiana with her husband Peter and their dogs Charlotte and Etta.
Time

(Thursday) 11:30 am - 1:00 pm