Leaders are Inclusive: Fostering a Welcoming Workplace
2022thu03feb8:00 amthu9:30 amLeaders are Inclusive: Fostering a Welcoming Workplace8:00 am - 9:30 am
Event Details
Virtual coffee talk
Do you want to be inclusive, but don't know exactly what that entails? This session will address best practices in fostering inclusive environments, both at a team and corporate level. There will be a heavy focus on LGBTQ+ inclusivity, but this will also encompass welcoming all types of diverse teammates you may hire or have in your workplace. Help your team feel like they belong and can be themselves under your leadership.
Learning Objectives
Reflect on your own identity and assumptions
Identify 3 ways to welcome teammates who are different than you
Learn about best practices in inclusivity, especially within LGBTQ+ spaces, such as usage of pronouns and nonbinary identity.
Explore the idea of Employee Resource Groups and how to initiate those conversations
Identify points of entry to help people feel welcome, from onboarding, to communication channels, to team introductions and check-ins.
This program is ideal for: first time supervisors, managers of any type, but truly anyone.
---
About Our Facilitator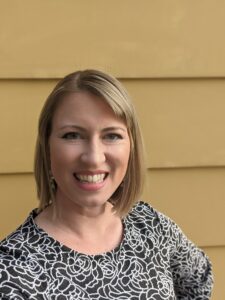 Laura Holt is a career coach, recruiter, and former manager. She has been a part of and lead DEI initiatives, including co-lead of Out@Galvanize, founder of the Pride Employee Resource Group, and member of a SHRM diversity and inclusion mentorship program. As a career coach, she has been presenting in public forums for over ten years on multiple different topics. She participated in Toastmasters in Phoenix, Arizona, where she received her formal training in public speaking and improvisation tactics. She has worked in large corporate environments, nonprofits, and smaller startups. She speaks Spanish fluently and has traveled to over 15+ countries since she was 14. Her passion is giving leaders the confidence they need to succeed, as well as help jobseekers believe in their path forward and achieve their goals. She started her own business, Eight Legged Moves in 2021, and looks forward to what 2022 holds.
Time

(Thursday) 8:00 am - 9:30 am