2021thu04feb8:00 amthu9:30 amLeading With Empathy: The Missing Skill You Can Develop to Improve Your Leadership, Communication, and Success
Event Details
Virtual coffee talk
Everyone can learn to practice empathy—it's a skill that can be trained and developed. But does it actually have an impact on leadership effectiveness?
In this interactive session, we'll clarify our definition of empathy, identify specific steps to becoming more empathetic, and connect the dots on how listening to and understanding others well can help you overcome self-doubt, improve personal and professional relationships, clarify your communication, and maximize your leadership potential. At the end of the day, empathy may be the missing skill that helps you experience a breakthrough in your personal life and professional leadership.
Learning Objectives
Establish a research-based definition of empathy (and clarify what it is not) within a model of emotional intelligence
Teach specific techniques, habits, and mindsets that help individuals grow skill-based empathy
Provide an opportunity for practicing empathy in a group setting
Explore models of communication and leadership that include empathy as central to effectiveness and success
Equip individuals with tools to take ownership of their own development of empathy as a leadership skill
This program is ideal for: new people-leaders/managers, anyone who leads/manages people, executives looking to retain/develop people skills, and communicators in general
---
About Our Facilitator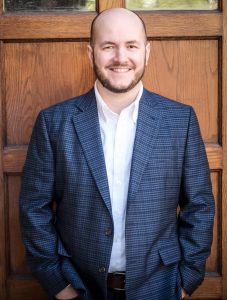 Adam Bouse is a leadership, management, and emotional intelligence coach. He currently serves as a People Insights Coach at Emplify, an Indy-based tech-startup focused on employee engagement and helping all people reach their full potential at work.
Backed by more than 15 years in management and leadership positions, emotional intelligence is a core part of Adam's coaching practice. His core purpose is to help people grow and teams thrive. He holds an M.A in Organizational Leadership from Huntington University and graduated from Ball State with a B.A. in History. Adam currently resides in Muncie and loves spending time with his wife, Stacey, and three sons. He is currently subscribed to too many podcasts and believes it's always time for a slice of pie.
Time

(Thursday) 8:00 am - 9:30 am(GMT-05:00) View in my time