Make Words Matter with Kids: Behavioral and communication strategies to increase connection, listening, and leadership
2021tue03aug6:30 pmtue8:00 pmMake Words Matter with Kids: Behavioral and communication strategies to increase connection, listening, and leadership6:30 pm - 8:00 pm
Event Details
Special VIRTUAL program
Now, more than ever, our kids need us to help lead them in intentional ways. Make Words Matter with Kids is a practical approach to parenting and teaching to increase connection and decrease frustration between adult and child. Although engaging with kids can seem easy to some people, connecting with and getting kids to listen on a daily basis is among the most frustrating issues for parents and teachers alike. Beyond this, behavior problems in kids can lead to decreased productivity at work due to high levels of stress or absenteeism. By learning the inside scoop for why children behave (and misbehave), and better ways of reaching all kids, adults can decrease stress while also maximizing leadership potential in youth.
Learning Outcomes:
Describe the three reasons why children behave inappropriately in a variety of situations and how adult behaviors impact this.
Explain the importance of pairing with children and demonstrate the ability to pair with children and others.
Demonstrate the ability to engage in creating an effective routine by identifying preferred activities and non-preferred activities.
Integrate their current perspective in relating with kids when problem behavior arises in the home, school, or community.
This Program is Ideal for: Parents, mentors, teachers, staff members are all welcome to attend! Anyone who has influence over children.
COST: Special Programs are free for SLA Members, $25 non-members, $15 non-profits.  *scholarships are available
---
About Our Facilitator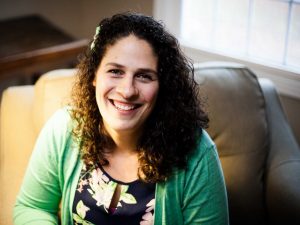 Dr. Beth Trammell is an experienced clinician who has worked with kids and families for over 15 years in a variety of settings, including private practice, residential treatment, school-based, and outpatient clinics. Author of the recently released book, Make Words Matter: A straightforward, logical approach to take your kids from frustrating to connecting and listening. She has extensive experience in working with severe emotional-behavioral disorders, including children with autism spectrum disorders. She is an Associate Professor of Psychology and Director of the Masters in Mental Health Counseling Program at Indiana University East where she has conducted research over the last 8 years to examine a cost-effective model for parent training in an outpatient setting. She has presented her research and clinical findings at regional, national and international conferences. Her passion and enthusiasm is evident in her training style at community-based workshops that she has been hosting, as well as her creative and engaging blog posts, Facebook videos and Podcast – which can be found at www.makewordsmatterforgood.com
Time

(Tuesday) 6:30 pm - 8:00 pm