The Problem with People like You: Sameness and Its Remedies
2021tue11may2:00 pmtue3:30 pmThe Problem with People like You: Sameness and Its Remedies2:00 pm - 3:30 pm
Event Details
Special VIRTUAL program
One of society's most powerful ignitors for personal change is the grist that comes from putting oneself in unfamiliar places both figuratively through ideas and experiences and literally within venues that represent different life realities. Yet, the shells we often find comfort living in create an environment of false security and both misplaced identity and confidence; which, ultimately, can lead to a sense of undeserved authority and a winnowing of our ability to more accurately view the world around us. This ninety-minute lunch-and-learn will spotlight real examples—through the use of stories and through participate exchanges—of how pearls can be made from placing oneself in vulnerable spaces.
Intended Deliverables:
How to recognize over-confidence and the false comfort that comes from the security of sameness
How to intentionally place oneself in disparate spaces for the sake of learning, appreciation and change
How to build a "framework of convergence" for a lifelong pursuit of personal growth and civic altruism
COST: Special Programs are free for SLA Members, $25 non-members, $15 non-profits.  *scholarships are available
---
About Our Facilitator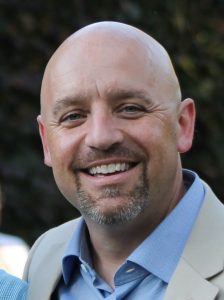 Andrew Dale serves as a design and business consultant for educational, healthcare, liturgical and commercial environments and is an advocate for how participatory democracy can create a more engaged, educated and participatory society.
Since graduating from Ball State University in 1990, Andrew's pursuits have been guided by a few core themes: communications, design and people-centered experiences.
Prior to becoming a business consultant, Andrew served as principal of David Dale Designs, his family's forty-four-year interior design and space planning practice which focused primarily on educational, healthcare, corporate, hospitality, financial and cultural environments. He also founded Canopy Management, a property management firm specializing in the management of healthcare property. All in all, he led both businesses from 2002 through 2013.
Andrew is the co-founder and director emeritus of the Shafer Leadership Academy. In 2012, Andrew received the David Sursa Leadership Award from the Muncie/Delaware County Community Foundation, in 2011 he received the LifeStream Services Chairman's Award, and in 2007 he received a VIVA Award. He currently serves on the boards of Masterworks Chorale and the Whitely Community Council.
Andrew is married to the reverend Ramona Louise Dale, a Presbyterian minister, and is the father of Elijah, Noah, David and Ann Grace.
Time

(Tuesday) 2:00 pm - 3:30 pm