Toxicity in the Kitchen
2022thu18aug11:30 amthu1:00 pmToxicity in the Kitchen11:30 am - 1:00 pm
Event Details
In-Person Lunch & Learn
Sponsored by: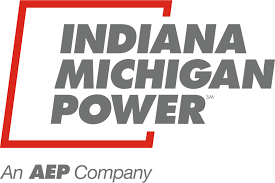 How do we move the professional kitchen into an era of safe and positive impact for growth and appeal to the next generations? How can we fold traditional apprenticeship training techniques into a more affirming experience for the apprentice and the trainer? What is the potential of the future professional kitchen?
As a trade-based industry, professional kitchens are hurting worldwide. We have high turnover, high stress, slow growth, and minimal pay. The only way we can move from our past, into a positive future, is to adjust to modern culture and societal standards of a positive work environment.
Many cultures believe and use food as medicine, comfort, and a way to show love. The professional cook's kitchen can be the same!
Learning Objectives
Build a positive learning environment in the kitchen.
Attract next generations to the professional kitchen industry.
Grow your business through growth of your staff.
---
About Our Facilitator
Kyle Reninger was born and raised in Clearwater, FL. He attended the University of South Florida and has worked in the service and retail industry for the past 20 years. He and his partner, Amanda, moved to Muncie in 2008 were Amanda attended Ball State University for her Master's Degree and Artist Diploma. They found great community and connections in Muncie, and decided to continue their life in Muncie and start a business. Kyle is the President of Acquisitions and Amanda is the Owner of Sea Salt & Cinnamon. Amanda is the master of the science and math in the kitchen, while Kyle is focused on developing new savory items and expansion of distribution. Through SLA and the Emergence Program, Kyle and Amanda have gained the training and knowledge to help grow the Muncie Community. In their free time, Kyle and Amanda can be found enjoying Downtown Muncie, at the movies, or at home with their three dogs and six cats.
Time

(Thursday) 11:30 am - 1:00 pm