Vested with Vulnerability
2021thu20may11:30 amthu1:00 pmVested with Vulnerability11:30 am - 1:00 pm
Event Details
Virtual Lunch & Learn
To be vested means to have a full right to something; typically thought of in terms of a retirement benefit. But, what does it mean to be vested with each other? If we are working alongside or for someone, are we holding back a percentage of our relationship? If so, are we getting back that same effort? The answer to the question is probably yes.
We will explore being fully vested with others whether its co-workers, bosses, teammates, and the like. This means being vulnerable with each other by sharing, caring, and yes – leading.
Learning Objectives
Consider notion of checking our baggage at the door as a myth
Discuss effective balance of vulnerability in the workplace
Learn methods for being vulnerable with others for a positive impact on them
About Our Facilitator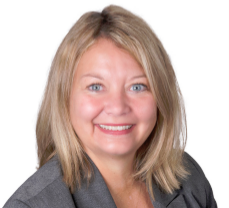 Michelle Vore is currently serving as the Learning & Development Manager for Muncie Power Products. In that role since October 2017, she develops content and delivers training for a variety of topics ranging from customer service to managing change. Her credo is that learning never ends and she is always happy to share information and ideas with others to help them grow professionally and personally.
Professional experiences of Michelle's include working in learning and development, academic advising and mentoring, teaching as an adjunct faculty member, and designing web sites.
Michelle graduated from Ball State University in 2003 with a Master's in Adult and Community Education and earned a second master's in Business Administration in 2014 from Western Governor's University. Beyond academic degrees, Michelle has continued learning and most recently in 2018 she completed the Emergence program at Shafer Leadership Academy and graduated from the Academy for Community Leadership.
Donating time is also important to Michelle. She serves on the Home Savers and National Alliance on Mental Illness Delaware County boards and has given time to other non-profit efforts in the Delaware County and Muncie communities.
Time

(Thursday) 11:30 am - 1:00 pm