Essentials of Execution Strategy
2022thu21apr11:30 amthu1:00 pmEssentials of Execution Strategy11:30 am - 1:00 pm
Event Details
IN-Person Lunch & Learn
Execution is a critical element of a high-performing individual, team or organization. There may be nothing more demoralizing to a team than to have grand strategies and ideas that never get fully implemented. Essentials of Execution is based on years of research and proven principles that ensure the most important activities in an organization actually get done. It is interactive, inspiring, and more timely than ever.
Learning Objectives
Prioritize their most important goals as an individual, department or company.
Identify activities that most directly contribute to their priorities, as well as distractions and obstacles that pull away from them.
Establish new tracking and communication strategies to create uninterrupted productivity towards priorities.
Leave the workshop with a written implementation plan customized to their business that is completed during the session so they can begin the work of execution immediately upon returning to their place of business.
Have an outline to share their execution strategy with coworkers both up and down the organizational chart who did not attend, so everyone can be on the same page.
This program is ideal for: 2-3 people from the same organization attending to work together on an Execution Strategy for their workplace.
---
About Our Facilitator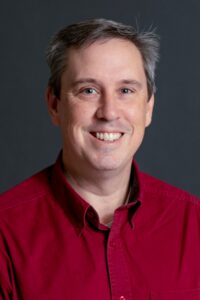 Greg Zirkle has over twenty years of experience in professional selling and small business marketing. He specializes in marketing plans and brand development. In 2020, Greg joined Ball State University to launch Executive Education as an outreach of the Miller College of Business. In this role, he plays matchmaker between the training and educational needs of the business community and the expertise of Miller College faculty and staff.
Time

(Thursday) 11:30 am - 1:00 pm