Leading Remote Teams Virtually
2021thu07jan8:00 amthu9:30 amLeading Remote Teams Virtually8:00 am - 9:30 am
Event Details
Virtual coffee talk
When it comes to leading virtual teams, the physical distance between you and your teammates is the price you pay for the advantages of remote collaboration. That distance makes communication harder and it's harder for teammates to feel connected. A sense of isolation can set in, and as that happens you lose the potential that teamwork creates.
Moving from seeing and speaking personally to direct reports almost every day, to occasionally connecting on-line, in conference calls, or on Zoom meetings is a significant change. At this point, many organizations are not planning to come back to their offices this year with some saying they may never come back.
With virtual team leadership there is less personal contact with no option for the manager to informally and casually contact a team member or observe work habits; nearly all interactions are planned. This demands a high level of trust that the manager has about the subordinate's strong work ethic and commitment to meeting the organization's objectives.
Learn to better lead your team, manage tasks, and build teamwork remotely.
Learning Objectives
Learn to lead your remote team.
Learn to manage tasks virtually.
Build teamwork remotely.
---
About Our Facilitator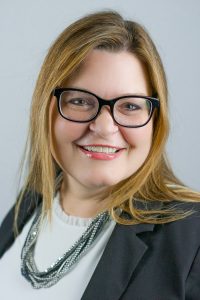 Dr. Tracey Danner-Odenwelder is a President/ Founder of Total Dynamic Organization, LLC. Total Dynamic Organization's (TDO) mission is to engage key stakeholders to maximize organizational impact. The changing dynamics of organizations requires us to think differently to address today's complex needs.
With over 25 years' experience in organizational development and corporate social responsibility, Tracey is passionate about serving others and impacting our global community. Tracey collaborates with key stakeholders to address organizational and community needs, focusing on long-term sustainability, evolving relevance and expanding community impact. She is results-oriented and takes pride in developing cohesive and cause driven staff, board and volunteer teams.
Tracey earned her doctorate in Human and Organizational Learning from George Washington University; her dissertation researched the impact corporate social responsibility has on the organization's culture, particularly studying the role of senior leadership and cross-sector partnerships. Her MPhil and MS degrees are in Organizational Dynamics, with dual certification in Organizational Leadership and Global Studies, from the University of Pennsylvania. Her BS in Human Services is from Springfield College. Tracey has studied abroad in eight countries; she researched social service systems and how community needs were met in each country.
Time

(Thursday) 8:00 am - 9:30 am