Pivot Your Perception
2022tue01mar8:00 amtue9:30 amPivot Your Perception8:00 am - 9:30 am
Event Details
Virtual coffee talk
This 90 minute session takes participants through a mindset analysis and challenges the current thoughts and perceptions they have towards everyday moments. With a negativity bias, we often default to the worst case scenario. But with a mindset shift and understanding how and when the brain chooses to change view, we can learn to look at the world with a more positive light.
Learning Objectives
The science behind positive and negative psychology
How to become more aware of present situations and emotional responses
Ways to look at life with a lens of gratitude and true joy
Connections between the community and commonalities you may not see otherwise
Tangible takeaways to apply to your own life and to inspire others
This program is ideal for: Business Owners, Managers, Community Leaders
---
About Our Facilitator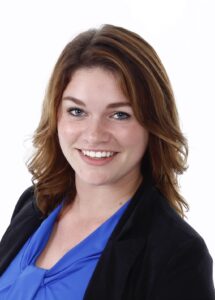 Kyleigh Mazer is a Southern Indiana native who is excited to serve businesses across Indiana with the ActionCOACH brand. She enjoys helping people build a business they are proud of and a life they love. Having grown up in her family's business, she was bitten early on by the entrepreneurial bug and has continued that passion since. Kyleigh holds two degrees from Ball State University with an undergraduate degree in Entrepreneurial Management, Marketing, and Leadership, and her MBA, and had a side gig as Charlie Cardinal during her time at school.
Directly out of college, Kyleigh jumped into the hustle of a startup located in Indy where she gained new insight and experience serving clients of the growing company. She has also served as a Business Advisor with the Indiana Small Business Development Center. Kyleigh holds certifications as a facilitator & coach with Gallup CliftonStrengths, FourSight Innovation, LEGO® Serious Play®, and the Entrepreneurial Mindset Profile.
Outside of work, Kyleigh enjoys spending time at the lake, reading, jogging, and playing board games with her friends and family. Any chance to learn, pet a dog, or eat ice cream is right up her alley.
Time

(Tuesday) 8:00 am - 9:30 am