The Human Library: Unpacking Bias in the Workplace
2021thu11nov8:00 amthu9:30 amThe Human Library: Unpacking Bias in the Workplace8:00 am - 9:30 am
Event Details
Virtual coffee talk
What does your Bias look like?
We all have biases. Every one of us. It is a natural part of our defense mechanisms and the more we embrace this notion and understand it, the better we can diffuse our own reactions to bias. Since everyone holds biases, how does it impact work in the workplace? Still don't think you have any? Or, maybe you embrace the idea and want to see ways to confront and challenge them? Or, how can you help others confront and challenge and maybe even mitigate their own biases in the workplace?
At the Human Library, this is what we do. We provide a format for conversations and dialogue that break down the mystery, fear, misunderstandings, or whatever is building that wall to an understanding of others not like us. During this workshop, we will explore the impacts of bias and diversity. We will see how the process of the Human Library works and the impact it has on the workplace and on individuals. At the end, you will have explored your own biases, experienced a Human Library reading, defined common prejudices, examined how confronting bias in general can lead to better understanding overall and positively impact the work environment.
Learning Objectives
Explore the impacts of bias and diversity
See how the process of the Human Library works and the impact it has on the workplace and on individuals
Explore your own biases
---
About Our FacilitatorS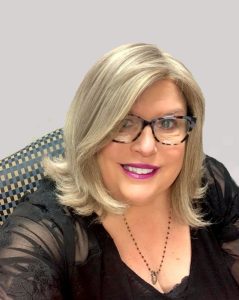 Charlize Jamieson is a retired IT and Retail Management executive, specializing in Client Management and Service Delivery. Her career spanned four decades with two Fortune 500 companies. Charlize grew up in Muncie, graduating from Muncie Central and attending Indiana Wesleyan University. She started her family and career in Muncie before moving to Indianapolis, then to the Chicago area, where she lived and worked for twenty years. She returned to Muncie, retired and involved herself in several local volunteer opportunities with the Human Library organization, United Way and the Big Four Rail Park, a new start-up non-profit organization that recalls rail history here in Muncie.
At the age of 60 and in her hometown of Muncie, Charlize came out as a Transgender woman after hiding her true gender identity for fifty years. She advocates for the local LGBTQ+ community and is a strong voice for improving diversity and inclusiveness in Delaware County. Charlize resides in Muncie, is married, and has three grown children.
---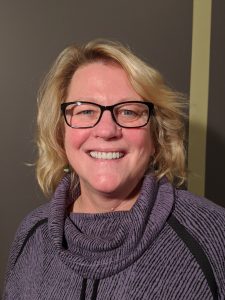 Peggy Lewis has been an educator of one sort or another for 3 decades. She began her teaching career in California, continued in Maine and then Iowa, before moving to Indiana where she completed her career at Ball State University's Teachers College working as a director of special programs connecting schools to educator preparation. She has also worked as an educational consultant for math and reading throughout the United States. Upon retiring, she was looking for that next purpose and challenge. While she loves to travel and explore, she needed that "something more."
When she found out about the Human Library, she found a way to connect her lifelong commitment to education to her love of people and their stories. Starting in 2017, she began working, between travels, to bring a Human Library event to Muncie. After a successful event which drew the attention of the international organization, she has found that "something more" for her challenge and purpose. As Depot Manager for the Human Library Central Indiana Book Depot, Peggy works to bring the books and their stories to not only the Muncie area but the greater audience that the virtual world offers.
Time

(Thursday) 8:00 am - 9:30 am