Last Thursday we gathered at the Innovation Connector to celebrate SLA's impact. We learned how Emergence graduates are impacting the community. We heard from Dr. Melinda Messineo about our DEI accomplishments, we met SLA's new Membership Director, and we shared our progress and growth as we led forward through 2022.
Want to Know More About How We're Doing?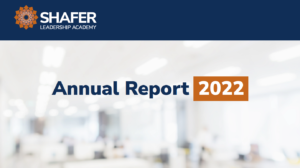 Click here to access our 2022 Annual Report
Thank you to all who attended. Please enjoy a few photos from this event.