Bare shelves, inflated prices, and late deliveries are among the results of the nation's scarcity of blue-collar workers.
According to a 2021 report from Deloitte and the Manufacturing Institute, 77% of manufacturers have ongoing difficulties attracting and retaining workers. The manufacturing skills gap could leave as many as 2.1 million jobs unfilled by 2030, costing the U.S. economy an estimated $1 trillion.
Indiana employers and those who support them are not giving up. Shafer Leadership Academy partnered with Eastern Indiana Works in February 2021 to develop custom programming to address these and other challenges in the region. Providing tailored programs, Shafer Leadership facilitated "Voice of the Blue-Collar Worker" to connect EIW hiring managers with results of a nationwide survey the stories of human resources professionals who are retaining and recruiting vital skilled workers.
We care about developing and supporting people and businesses in Indiana.
SLA Executive Director Mitch Isaacs said the custom partnership with EIW, and other workforce development agencies achieve results because of meaningful relationships.
"Shafer Leadership is not unique in offering professional development. We are unique in the way we provide that training. We are a full-service programming solution with a person-centered approach," he said. "We don't talk at people and clients, we talk with them, and we care about developing and supporting people and businesses in Indiana."
Client needs inform custom, all-inclusive approach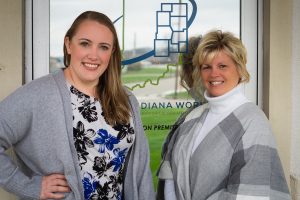 The partnership began in 2021 with a conversation about the needs and goals of EIW and its clients, who live and work in Economic Growth Region 6. SLA tailored programs to fit those aims, and then featured those options on an EIW-branded website that invites clients to in-person or virtual trainings, workshop recordings, one-on-one coaching, resources and more. Course of leadership and career-themed workshops were so well-received that they will return in 2022, Isaacs said.
Jessica Masters, a workforce initiatives manager at EIW, said several clients have attended multiple sessions, which are free and open to the public. Some participants have applied these workshops to continuing education credits toward various certifications, she said.
Earlier this year, the entire EIW staff engaged in SLA's Fusion workshop, a hands-on experience to a better understand generational differences. Masters said she and her intergenerational team have since worked and communicated more effectively. Wayne Williams, senior director of employer engagement, agrees.
"The impact of the day is still reverberating throughout the region. The training helped me dispel misconceptions, confirm qualities in generations other than mine, and was overall an incredible day being with our entire team for the first time in years," he said. "SLA is great. It has been nearly four years since I attended an SLA program, and folks still remember me dancing and demonstrating improv comedy as a communication tool."
Workshops engage and empower
Not everyone can bring the house down, but Stephanie Clawson, EIW's vice president for strategic initiatives, said Shafer Leadership's dynamic, interactive programs have empowered employees and clients. Participants come away, Clawson said, with fresh perspective, renewed energy, and an innovative, collaborative spirit.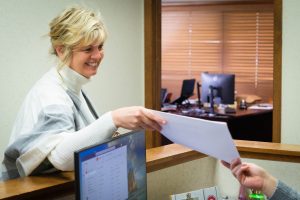 "By helping others, it helps us to build stronger communities," she said. "Stronger communities provide better opportunities for those living and working in the area that we serve."
The SLA and EIW team are thrilled with the outcomes, and they look forward to expanding networks and deepening partnerships across the state. Isaacs said this model of connecting people across industries and cities is a powerful approach to solving the challenges of today's workforce.
"Our work comes down to developing, growing and helping people," Isaacs said. "The emergence of new technologies to connect virtually has allowed us to expand our reach and share this powerful, rewarding approach with other cities and clients. This is our state, our backyard, so we care. That comes across in our programs and partnerships."
---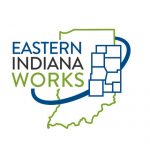 Check out upcoming free programs through Easter Indiana Works at www.shaferleadership.com/eiw