When the Whitely Community Council (WCC) transitioned from being a volunteer-led neighborhood association to an organization headed by an executive director and board, everyone braced for culture shock.
Since 1966, Muncie's Whitely neighborhood has been a model of progressive resident advocacy. What began as a small group of residents meeting to discuss ways to improve the neighborhood is today a powerful driver of change for Whitely and the city of Muncie.
According to Ken Hudson, Executive Director of WCC since 2017, that transformation was accelerated about 10 years ago, thanks to an important partnership.
The council started to reach deeper and further into the community and the needs of residents
"A Ball State class came and helped WCC identify some of the needs for the neighborhood. Out of that came seven goal committees," Ken said. "The council started to reach deeper and further into the community and the needs of residents."
For each committee, the idea was to bring in people with the appropriate expertise from within the neighborhood and from outside of it to chair them. From beautification to education, health, employment, safety and more, it was an all-volunteer effort.
The energy was there. The knowledge was there. But as they began to take on new initiatives, they realized that growth would require help in the form of a full-time person that could aid seasoned leadership.
"The Council worked to address many issues, which sometimes became overwhelming," Ken said.
FROM MISSION CREEP TO FOCUS
WCC worked hard in many areas and sometimes experienced "mission creep." Seven strategic areas were already a lot to take on, but there were no guardrails on what should or should not fall under those categories. Attempting to take on every issue was making it difficult to be effective overall.
Thanks to a grant from the George and Frances Ball Foundation, WCC hired Ken to be its first executive director. It was a monumental step.
"It required WCC leaders to share their responsibility and decision-making role with the executive director. That requires a lot of trust, and it takes time to gain that trust," Ken said.
How do we change?
He joined a conversation that had already been taking place. Board members were asking, "How do we adjust? How do we identify what needs to leave, what needs to stay? How do we change?"
Recognizing WCC had always benefited from community partnerships in times of growth and change, Ken turned to Shafer Leadership Academy for guidance.
He had taken part in Shafer programs before, so he wasn't surprised to learn of a board development process Shafer had developed for neighborhood associations. It was exactly what WCC needed.
On behalf of his organization, Ken hired Shafer Leadership Academy as WCC's new board development consulting partner.
KNOWING WHICH BUCKET YOU CARRY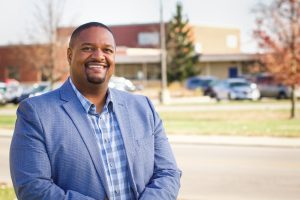 Customized to WCC's organizational structure, the process involved a series of steps to help Ken and the board more clearly define their mission. Board members were interviewed. Community stakeholders were surveyed. Over about three months, a plan began to take shape.
Ken recalls one activity he found especially productive, called the "big buckets" exercise.
It helped us identify who's going to be responsible for what.
"The board had to identify fundraising, budgeting, strategy, program development, staff supervision," Ken said, describing the "buckets" of responsibility. "It helped us identify who's going to be responsible for what."
In addition to workshop meetings with the board, the process included a meeting open to residents. The purpose was to present survey data, discuss initiatives, and hold a vote to determine what matters most to the people of Whitely.
"That's how we reduced seven goal committees down to three," Ken said. "Our goals now are to improve community safety, education, and health and wellness."
To agree on this scope was powerful. They could now identify where their mission ended and the missions of other organizations began.
Ken gave the example of a program for offenders reentering the community. It's a great idea – but ultimately one better suited to local groups already serving these individuals.
"We don't have that because it doesn't tie into a goal committee purpose," Ken said.
This frees WCC to go deeper and become more effective in areas that are goal-aligned. This includes distributing masks to fight the spread of COVID-19, connecting families with educational resources through the WCC Education Committee, and working to eliminate food insecurity through its food pantry.
Because they went through this intensive process with Shafer, Ken's responsibilities are now well-defined, as are the board's. They now have a document they created together to remind them. And they are more focused and effective today as a result.
WHAT PARTNERSHIP REALLY MEANS
But to Ken, the partnership with Shafer Leadership Academy goes beyond a one-time service rendered. It's an ongoing relationship.
Shafer remains an important resource for Ken, connecting him with other nonprofit directors, business leaders, foundations and other funders. It remains a hub of knowledge, resources and moral support Ken has come to rely upon. It all helps WCC continue to deepen its impact.
He boils down what makes Shafer Leadership Academy unique to one thing.
"They care about your mission. They care about the concerns of ordinary residents. Shafer understands what you're trying to do in your neighborhood, and in the city in general. That allows them to take more stake in what you're doing, go a little deeper," Ken said.
"Our process was customized for us because they knew us. That's the core of it."
---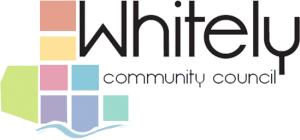 The Whitely Community Council is a Shafer Leadership Academy member. Learn more about WCC at whitelycc.org